Introduction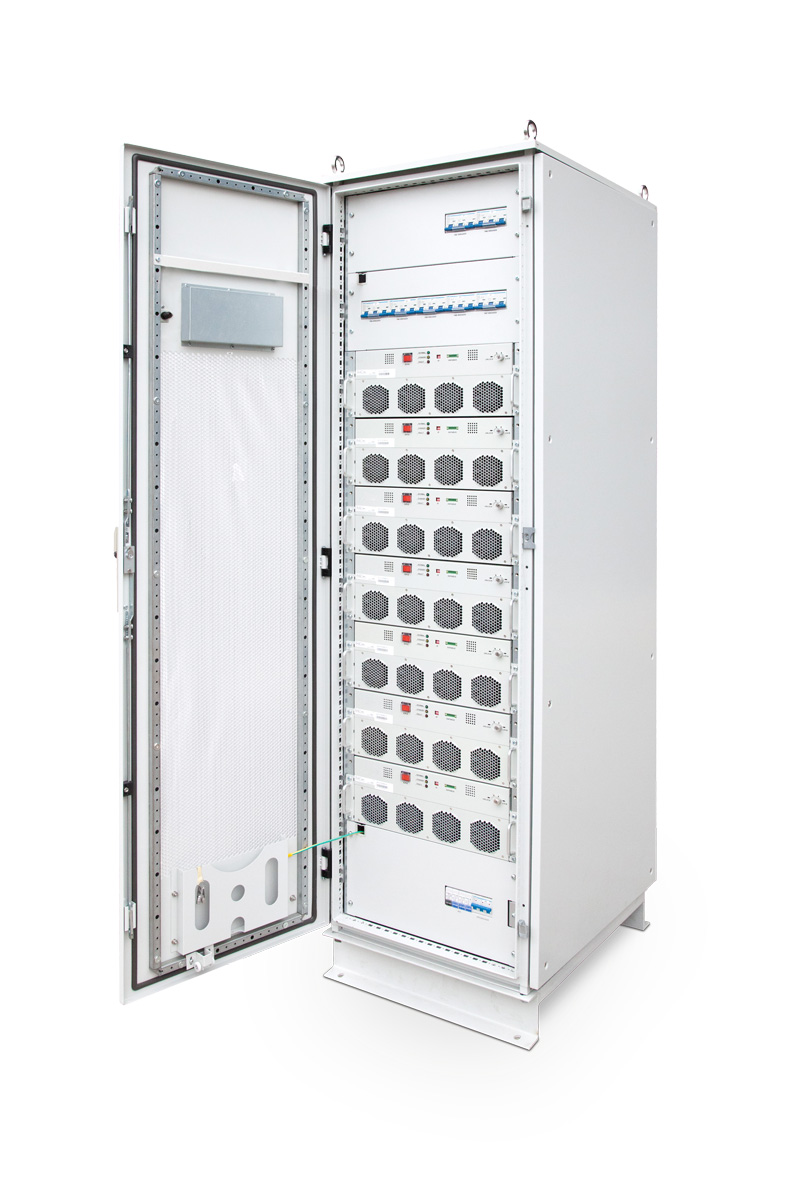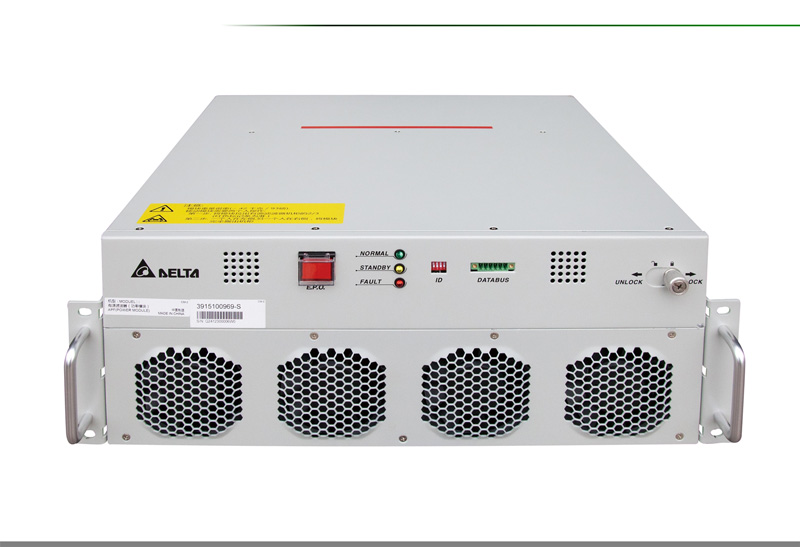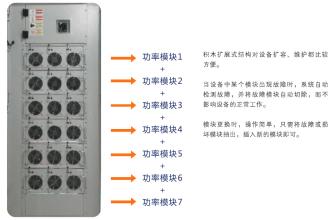 1, overview
APF active filter cabinet is a truly effective harmonic governance solution, adopts the most advanced active harmonic compensation technology of dynamic harmonic elimination. The real-time detection of the nonlinear load current waveforms, streaming out of part of the harmonic, again through the IGBT inverter circuit output equivalent harmonic current, to offset the load harmonics to ensure that lessons from the power grid current is sine wave, harmonic filtering function.
In addition, qsny series of active power filter can also provide advanced or lagging reactive current, used to improve the power factor of the grid, to achieve dynamic reactive power compensation.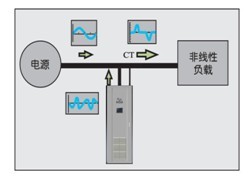 APF working principle
2, the main technical characteristics
The active power filter, improve power quality
O DSP full digital control, 20KHz switching frequency, fast dynamic response to the change of load
The number of harmonic compensation can be selected, the highest can remove the 51 harmonic
It will eliminate the unbalanced function
The load short circuit, overvoltage, undervoltage, over-current protection function
The automatic current limiting function, not overload, the real closed-loop control, harmonic filtering rate higher than 98%
The use of high-definition 5.7 inch color touch screen Chinese
The high efficiency, with loss of less than 2.5%
The parallel installation, simple installation, small size
The distribution according to the structure, choice of local compensation, compensation or compensation, CT can be located in the power supply side and load side
It is easy to extend and can be up to 10 redundancy design, parallel operation, and allows the different capacity of shunt equipment
Fault recording and event record implementation O and query history.
The key components imported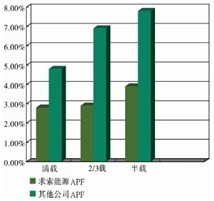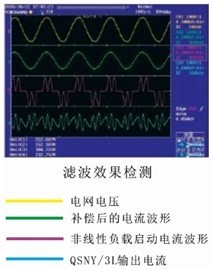 3, working principle
After the circuit breaker closing, Qsny first by pre charging resistance of the DC bus capacitor to limit the charging current, the process will last a few seconds, is to prevent the power of the DC bus capacitor instant impact. When the bus voltage UDC reaches a predetermined value, the end of the pre charge, main contactor closed. DC capacitor as energy storage element, for through IGBT inverter and internal reactor outward output current compensation to provide energy.
Qsny through external CT real-time acquiring current signals sent to the signal processing circuit, and then sending the FPGA to the controller, controller will be the fundamental component separation and extract all the harmonics; compensation current controller will be collected to the harmonic components and Qsny has issued more get difference for real-time compensation signal output to the driving circuit, trigger IGBT Converter will compensate harmonic current injected into the grid, harmonic filtering function.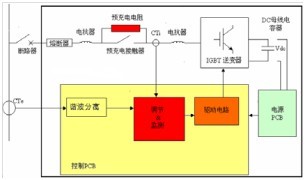 4, product model and its meaning:
[note] 1 Code: QS is seeking energy company code
2 Product Name: APF on behalf of the active filter (also known as active power filter)
3 wiring way: 3L on behalf of the three-phase three wire system, 4L on behalf of the three-phase four wire system
4 rated voltage: 400V voltage level or 690V voltage level
5 rated current: capacity grade: 25~600A
6 models: R on behalf of hanging rack, H, default on behalf of cabinet
Module machine cabinet
5, technical specifications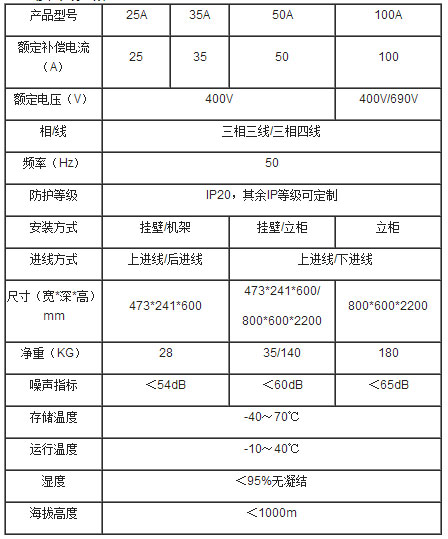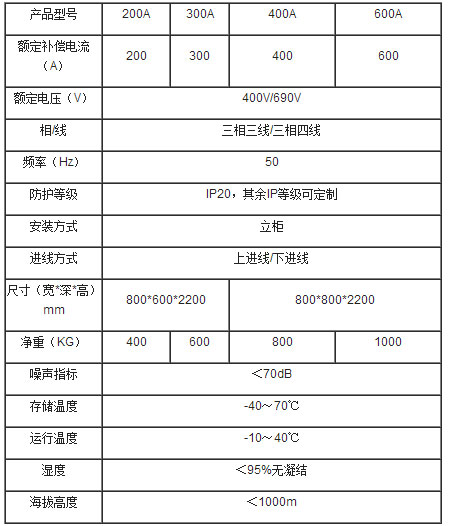 [note] 1, the measured data can be determined by measuring the compensation current or through the distribution system details (transformers, load conditions, etc.) to calculate the compensation current;
2, three line four line system needs to be configured for 3 CT (for A, B, C three-phase);
3, three line three line system needs to be configured for 2 CT (for A, C two phase);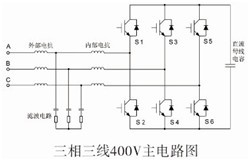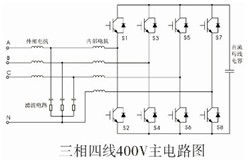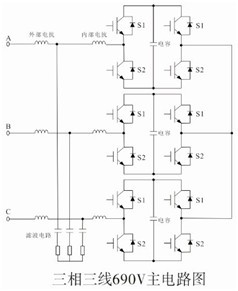 6, application industry
Semiconductors, rail transport, telecommunications, banking, hospitals, municipal, intelligent building, petrochemical, electric power, mining, paper, printing, automotive manufacturing, offshore oil, sewage treatment, cement, tobacco industry, power generation.
7, application occasions
QSNY/3L series is suitable for three-phase three wire industrial load (rated voltage of 380V, 660V, 690V, 1140V system) harmonic filter, such as rectifier, inverter, large UPS, intermediate frequency furnace, arc furnace and other nonlinear load.
QSNY/4L application in three-phase four wire (rated voltage 380V / 220V) load harmonic filtering, such as commercial office buildings lighting equipment, computer, UPS, elevator, inverter air conditioner, etc. nonlinear load. Especially suitable for nonlinear load neutral line of repeatedly harmonic current of harmonic filter division.